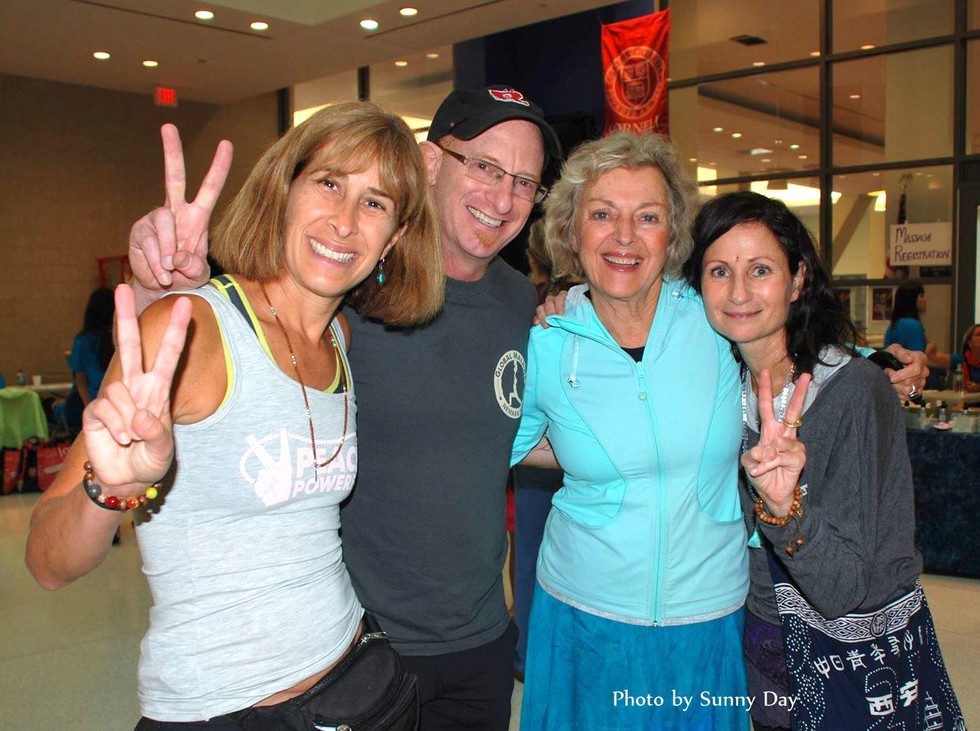 7 Highlights Still With Me 7 Weeks After Global Mala NJ
Published 24 November 2013
My spirit is still soaring 7 weeks after a 'powerFULL' event in Newark! Global Mala NJ 2013 was my introduction to the Power of Peace. The purpose of the Global Mala, created 7 years ago by world-famous yogi Shiva Rea, is to raise awareness and funding for some of the world's biggest issues. Here are my 7 highlights:
1. One of the beneficiaries of this year's Mala were our friends at Newark Yoga Movement! NYM founder and a great 'Friend of Klaven' ('FOK') Debby Vinokur-Kaminsky (left) was also serving for her 7th straight year as a Peace Ambassador. She worked tirelessly to make this event another great one!

2. Another 'Friend of Klaven', New Jersey First Lady Mary Pat Christie, is also a supporter of Global Mala.
Hurricane Sandy Relief Fund NJ, a fund she started, received 70% of the proceeds from Global Mala NJ. Find them here: http://sandynjrelieffund.org/.
Other beneficiaries of the fundraising were Ashrams for Autism 
and the Community Food Bank of New Jersey.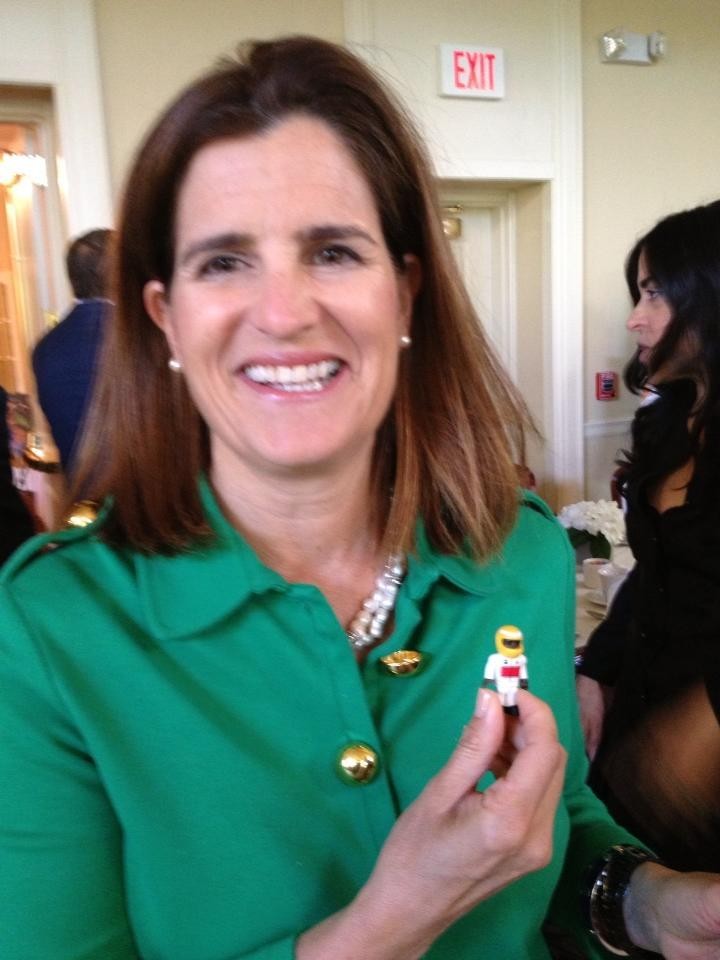 3. I got a 'One-Minute Hug' from new 'FOK' Dave Romanelli!! Dave is a wellness pioneer, author of "Yeah Dave's Guide to Livin' the Moment", and host of "Yeah Dave" on uLive: http://www.yeahdave.com/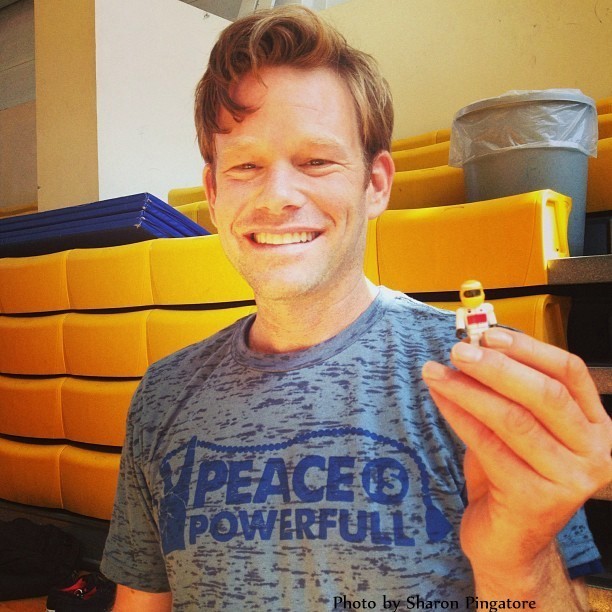 4. The Newark Fire Department was in the house! They are some of the newest students of NYM and those who were off-duty came out to participate. The Director of the Newark Fire Department actually led some sun salutations for the event participants!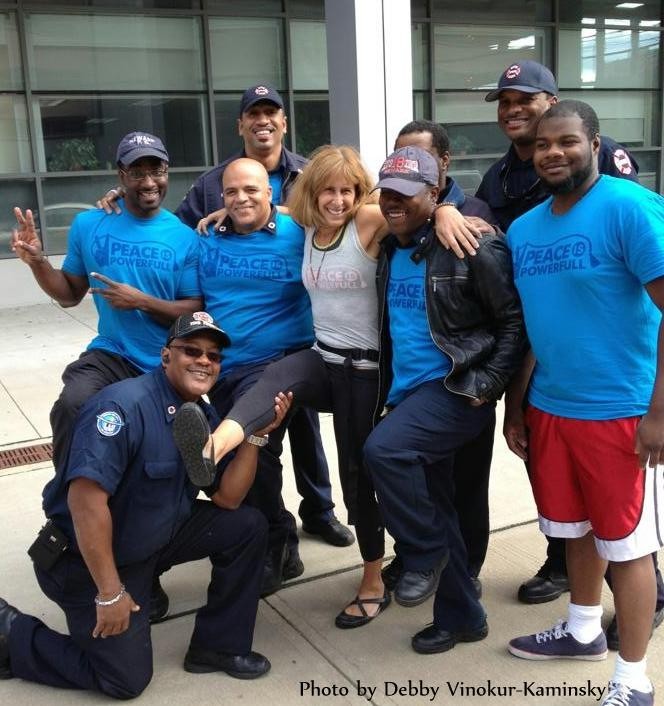 5. 95-yr old Tao Porchon-Lynch, the world's oldest yoga teacher, closed the event with a guided meditation. Porchon-Lynch, a board member for NYM and an advisor to the Dalai-Lama himself, was truly inspirational and captured the positive energy of the event in her remarks.
Her 95th Birthday Story: http://www.rebellesociety.com/2013/08/13/the-worlds-oldest-yoga-teacher-turns-95-today/
Her Bio: http://www.taoporchon-lynch.com/Bio.php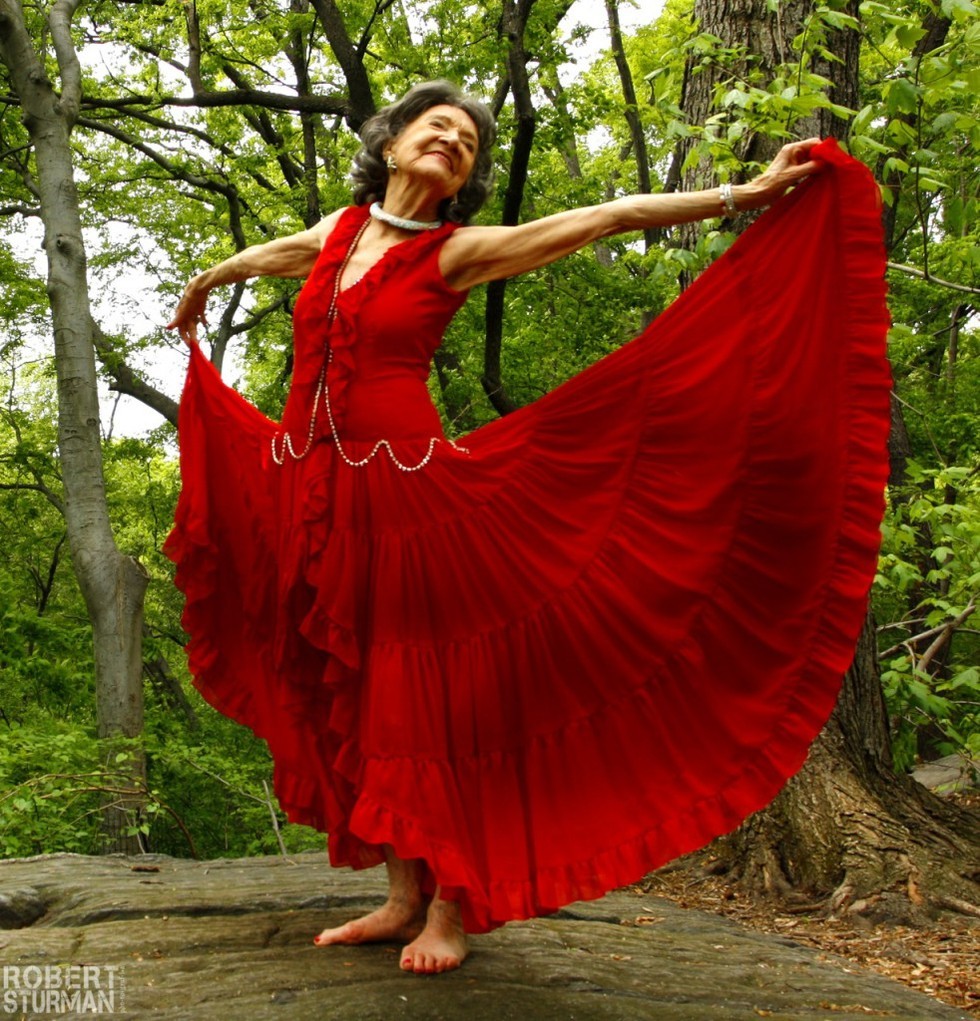 6. Ela Wojtowicz also guided us through a yoga practice. She is amazing! Ela was born with Cerebral Palsy, which affects her balance, and her mission to help those with physical challenges. Her words: "Not only have I been practicing yoga for 4 years, I have also become a certified yoga teacher at the 200 hour level. Yoga allows me to deepen my faith, open my heart and empower me to know anything is possible, teaching me that we are so much more than our physical prowess or limitations."
INSPIRING!!

7. One of the first (and best!) 'Friends of Klaven' is 
Sharon Pingatore
, otherwise known as 
Mamaste.
 She made sure that the entire event was recorded for posterity using her platform of 
StudioLiveTV
 (
http://studiolivetv.com/
). Sharon has also uploaded video from Global Mala to 
StudioLiveTV's YouTube Channel
: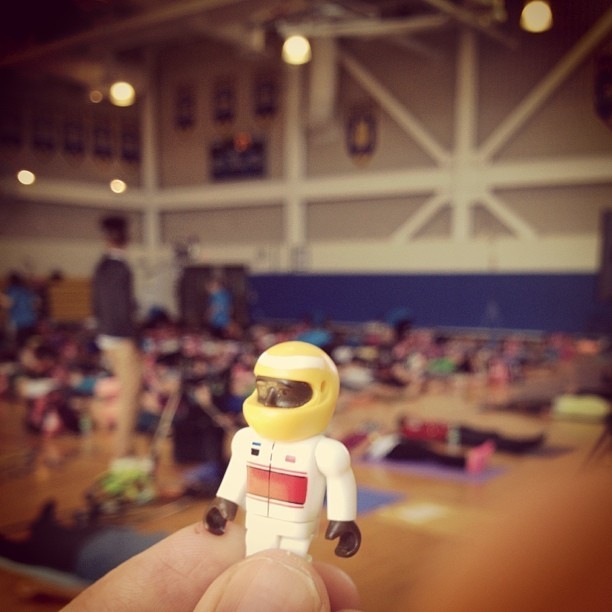 'People from all walks of life in the Tri-State area 'took a bath in peace!' exclaimed Debby. I agree completely! With so many amazing presenters and teachers (See the full list HERE) and fantastic music provided by Dalien, aka 13 Hands, choosing just 7 highlights was difficult! It was an overall experience that still resonates with me 7 weeks later! Long may it continue.