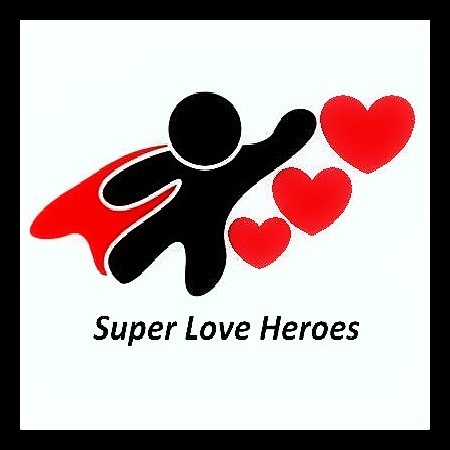 Everyday Heroes Spreading LOVE!
Published 16 January 2014
Laura, Sarah and Jon were frustrated. They were aware of people needing assistance in Dallas, and they had a collective feeling that they could do more to help. Simply giving money to a charity was not enough for them, they wanted to take action. One day Jon shared an inspiring video about some regular people in another city who had taken on 'superhero' personas to assist a local cause. Could they do something like this in Dallas? It was a defining moment.
As Laura Zamora and Sarah Ranson watched Jon Skinner's video, the subject of 'superpowers' came up. What are 'superpowers'? Once defined, what 'power' could a new group in Dallas represent? Could they each bring a different 'power' to the whole? Then the proverbial light came on! LOVE was the answer, the one true superpower that we ALL possess. Instead of asking people what they could bring to the group, the answer was already clear: Everyone could bring their LOVE.
'Our goal became to remind others how to use love and how to ignite it unconditionally', says Laura. The 'Super LOVE Heroes' were born! They are a collection of every day people that dedicate their time to spread the love: They clothe and feed the homeless, repair and restore homes and churches, help promote area causes, raise money for the sick, and clean up city parks and streets. ANY idea to share love is welcome in Super LOVE Heroes!
I have personally seen the Heroes in action. Last November, they started collecting winter clothing from people across the city. We met to distribute it all in the freezing cold of downtown Dallas on the day before Thanksgiving. What struck me that day was the LOVE being shared. There were many more Heroes present than were necessary to hand out jackets and scarves. Dedicated Heroes like Elisha Martin and Genevieve Barieau were engaging with the homeless in loving and meaningful ways. The hugs and smiles were everywhere, as was the effort to really listen and empathize with those in need. It brought tears to my eyes and a warm feeling to my heart.
Helping the Heroes is easy! All they ask from their fellow Heroes is to take the time and bring the LOVE. Sponsors like Levi Hollandsworth and Patrick Stephens Freestyle have helped raise funds and awareness to spread love and keep it thriving. They now boast a group of well over 500 members. Despite their size, they are not abundant in resources, preferring to operate on a tight budget and putting literally every penny into serving the community. 100% of their time, effort and resources go to those in need. Now that is LOVE in action!
Laura sums it up like this: 'We try and do a whole lot with very little, and hopefully show the world in the process how easy it really is to share LOVE.'
FIND OUT MORE about Super LOVE Heroes on the web: http://www.superloveheroes.org/
AND 'LIKE' them on Facebook here: https://www.facebook.com/SuperLoveHeroes
Keep Up With Klaven: Explore. Share. Inspire