Published 21 December 2013
Pictures with my friends around the world! FOK = 'Friends of Klaven'! 
Keep Up With Klaven
Explore. Share. Inspire.
Keneshbek in Kyrgyzstan is a 'Friend of Klaven'! He is so cute!! We have fun together. I have some great pictures I'll post soon from a wedding we attended together! Really!
Keep Up With Klaven
Explore. Share. Inspire.
<3
Hanging out with a World Champion! Racquetball great Rhonda Rajsich at the Longhorn Open in Austin, TX.

Klaven is INSPIRED by David Romanelli. 'Yeah Dave' is a pioneer for integrating ancient traditions into pop culture and bringing a light-hearted, fun approach to wellness.

Tim Summerfield invaded the pitch at Everton's Goodison Park, and he took me with him! Although we would have been arrested during an official match, on this day we received plaudits and hearty shouts of 'well done lads'!

Just met the brilliantly talented writer Alexandra Franzen!! Her latest book '50 Ways To Say You're Awesome' is available at http://www.alexandrafranzen.com/

New Jersey First Lady Mary Pat Christie! 

Owner and creator of W.A.A.S. Gallery in Dallas, Brandy Michele Adams!

'Passion for football. Compassion for others.' 
Football Aid: www.footballaid.com

This is Begimai from Kyrgyzstan. I charmed her with stories of my worldly travels and good deeds.

Still one of my favorite pictures with one of my bestest friends! 

Stacy & Seth Newfeld, also known as Moondog Yoga and Healing: Home of Yoga & The ART of pARTnering. 

With Leah Newman and friend in Nashville, TN!
The beautiful Harper Howard on our way to Philadelphia
With my French friends at the Jardin du Luxemborg
After whirlwind traveling around the world, taking a deep breath of thankfulness with FOK Christina Collazo of Imagine Yoga Dallas. 

A moment of zen as Dragana Bulatovic and I relax between yoga poses.

Taking the scenic route up this cliff at Summit Climbing Gym with Lauren Crim Havens. My first chalk bag ride!

The owner of Crowley's in downtown St. Petersburg, FL. 
I now know what it feels like to jump into a freezing lake, thanks to FOK Michael Boyle! Altogether, $75,000 was raised for the Akron Canton Food Bank, making it well worth the cold!

Riding with my favorite cowboy in Fort Worth's famous Stockyard! We drove some cattle through the streets. Yeehaw!

Tim Summerfield invaded the pitch at Everton's Goodison Park, and he took me with him! This is his dad enjoying a meat pie before the charity match. 

Good friend and great person Jena Broussard! She has great compassion for animals of all kinds, dogs in particular! We are planning a visit to a local shelter and we'll share it with you!

Great friend Amy Middleton of Imagine Yoga Dallas! 

World-renowned sculptor David Carmichael! 
See his gorgeous work here: http://www.dcsculpture.com/

World-renowned artist Eva Montealegre! Check out her brilliant work at http://www.evamontealegre.com/

Dr. Jocelyn Lippman-Bell gave me a tour of her lab, where Dr. Francis Jensen and her team are working to cure CDKL5!
This is Frank Cavanagh, the former bassist for the rock band Filter! He shared his art with me in Dallas. 

A lovely friend at an art show opening in Dallas at WAAS!
The Washington DC Auto Show with FOK Jonathan Salkoff and his son was a highlight for me in 2013! 

Klaven with Charles Vest, VP of Communications for HempMedsPX. Charles recently presented a check for $5,000 from HempMedsPX to Hope4Harper!! This money will help continue their work toward finding a cure for CDKL5.

Tanya Nofs in Michigan finds time to help the needy while also fighting childhood obesity. 

This is Adnan Ravzi, a Dallas-area artist with works currently on display at WAAS Gallery's 'AMERICAN PAINTING NOW' Exhibit. In his words: 'I enjoy creating Post-Modern Pop Art paintings that integrate solid text with images. Using bright colors and eye-catching repetitive imagery, I use elements of organic collage, graffiti, and pop art. My work explores identity and relation, especially in regards to humanities role in chaos and conflict.'

Learn more about Adnan and his art here:https://www.facebook.com/razvi1?fref=ts
This is a really compelling picture! These two people are radiating great prana to everyone they meet. This is the NYC-based duo Oh Honey.

Find them on Facebook here
https://www.facebook.com/Ohhoneymusic

LISTEN to them right now HERE: http://ohhoneymusic.com/

Keep Up With Klaven
Explore. Share. Inspire.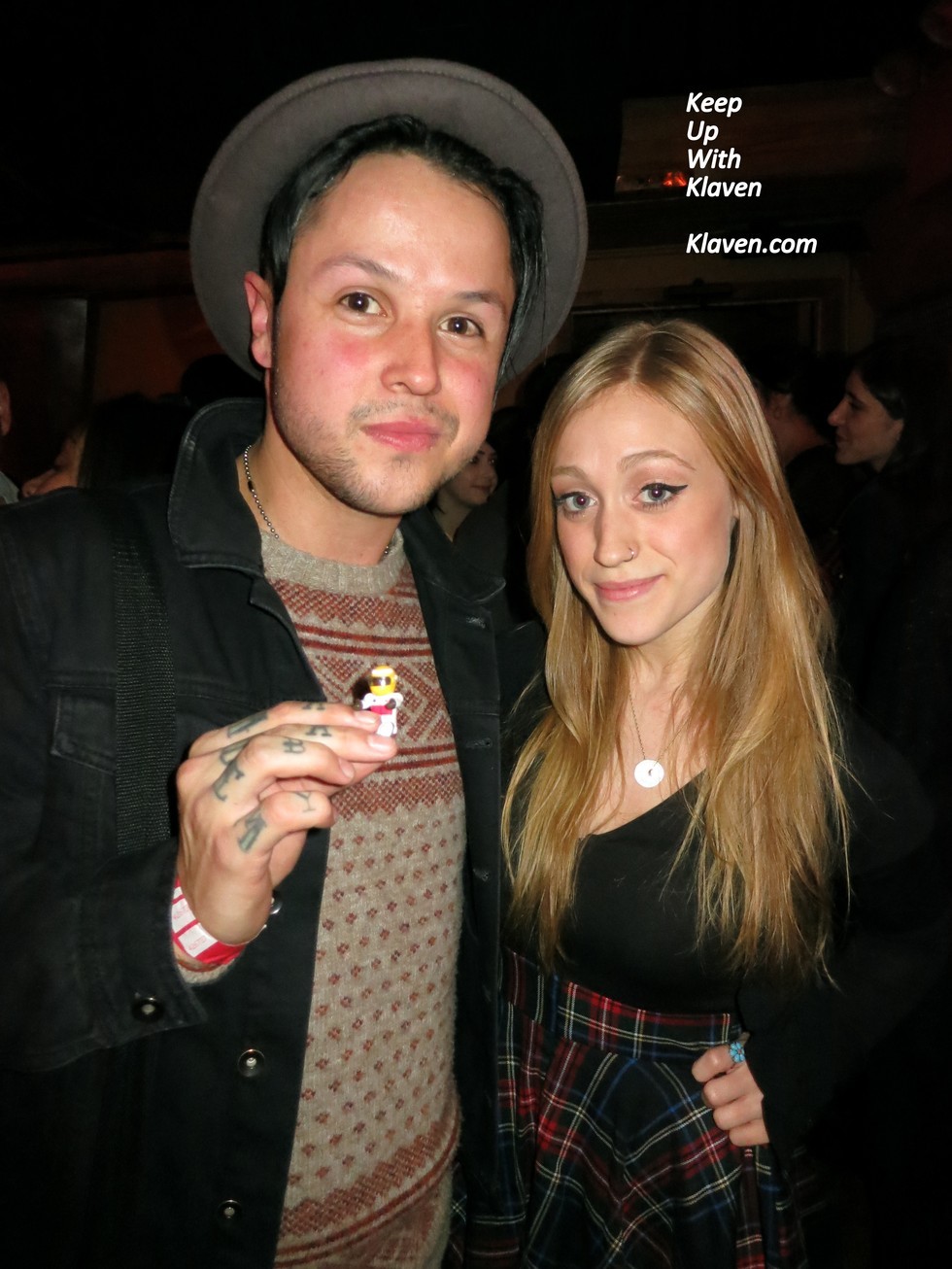 This is Ivy Challis, co-creator of The Wild Ivy boutique floral artistry and design company. She and Emily Fehler have created a business that offers unique, organic, and artful designs.

Check them out at http://thewildivy.com/about-2/

Keep Up With Klaven
Explore. Share. Inspire.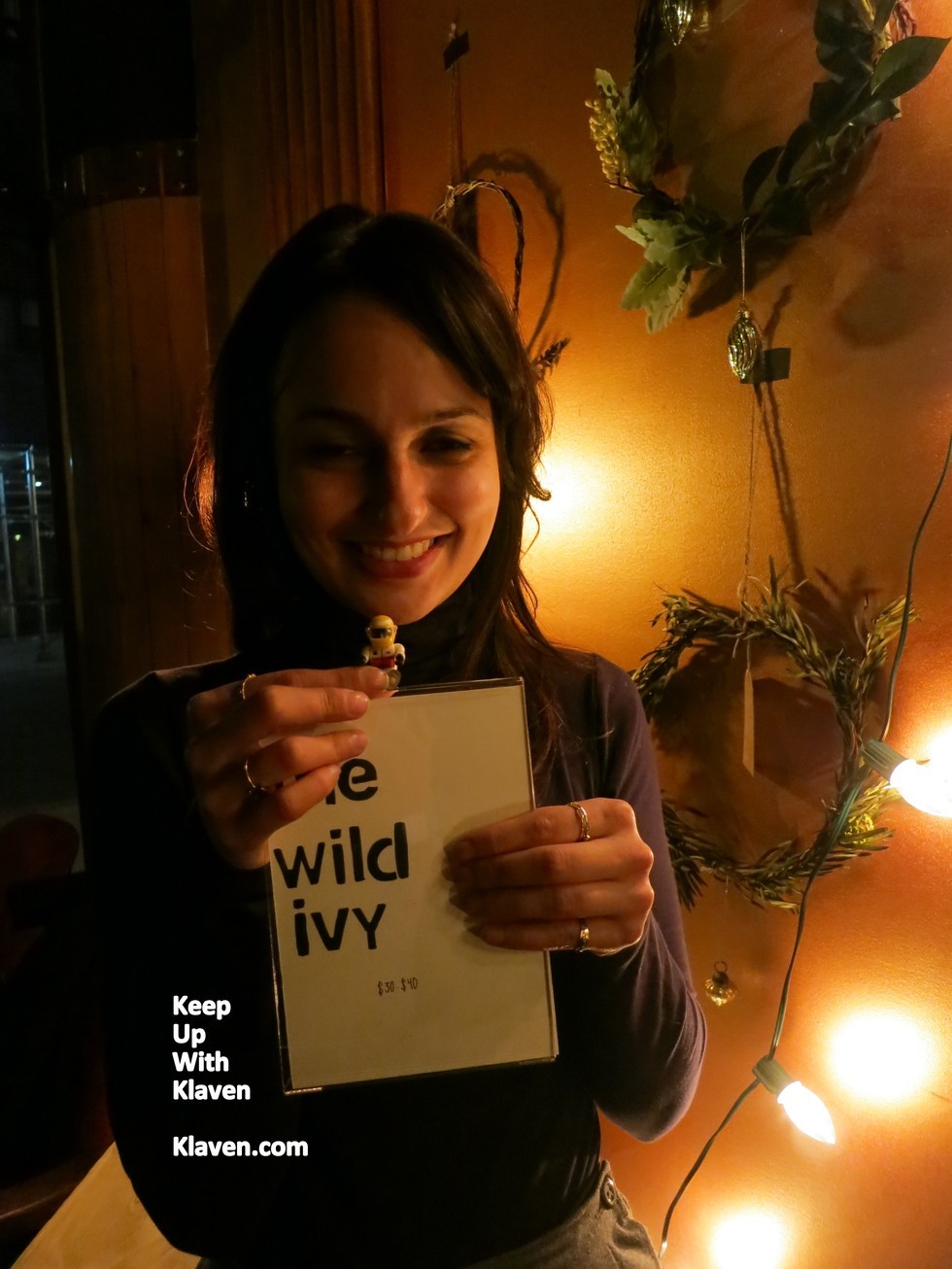 These are my friends Paris Hill and Nasreen Sayed. Nas took me with her to NYC late last year for one of my best visits yet! We stayed with Paris and her husband Frank in Brooklyn, but this picture was taken in Chelsea Park.

Keep Up With Klaven
Explore. Share. Inspire.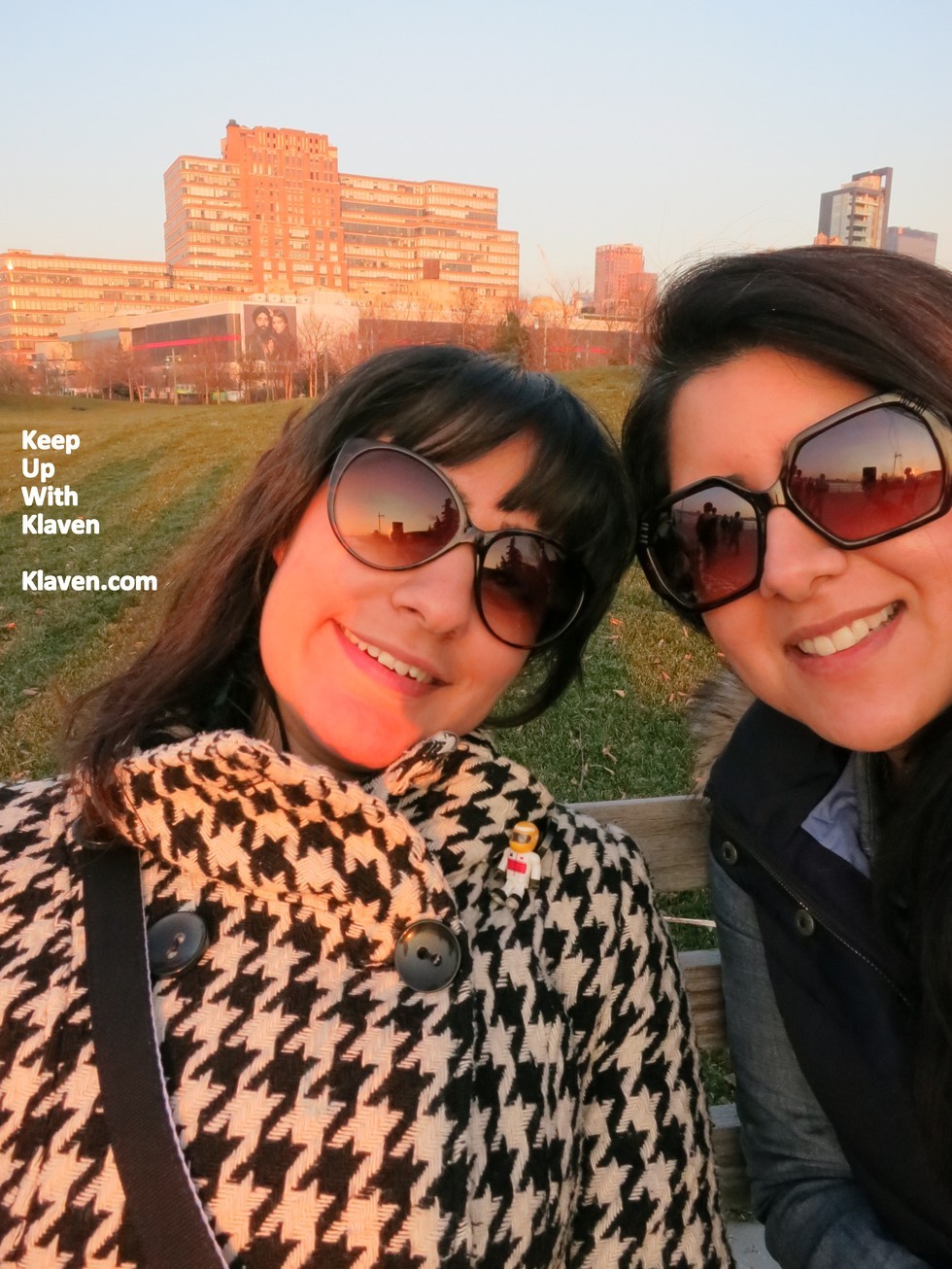 I recently met with Chris Tipton and Marta Ruiz. Chris is my adoptive father and a regular 'Klaven Contributor', and Marta is one of our newest 'FOK'! (Friend of Klaven)

We were planning my upcoming trip to Colombia, where Marta has many family and friends! I'll be flying into Cali and spending time with Marta's friend Yaneth Valencia and Marta's brother Robinson Cruzo. I am excited about this adventure!

Much more to come so FOLLOW by 'LIKING' us HERE:
Keep Up With Klaven
Explore. Share. Inspire.